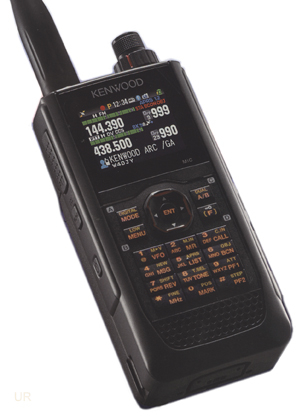 Kenwood TH-D74a 144/220/430 MHz APRS D-Star Handheld Transceiver
An amazing radio with tons of features, but battery life is unacceptable.
The TH-D74 is an amazing radio. It does basically everything. Some of my favorite features:
Built-in GPS provides a data source for APRS tracking
Bluetooth connectivity means I can use my Bose QuietComfort headphones to listen and talk on the radio
It has a MicroSD card slot and can record everything it hears on the radio, useful for replaying morse code or reviewing call signs you may have missed
I used the TH-D74 it for a couple weeks, but unfortunately the battery life was surprisingly weak. When running GPS and sending APRS beacons, the battery lasted only an hour or so. Even just doing voice the battery was unimpressive, especially compared to the tiny Baofeng I have.
I never did get around to playing with the D-Star features before deciding that if it couldn't hold a battery charge doing just basic stuff, I didn't really want to rely on it as my primary radio.