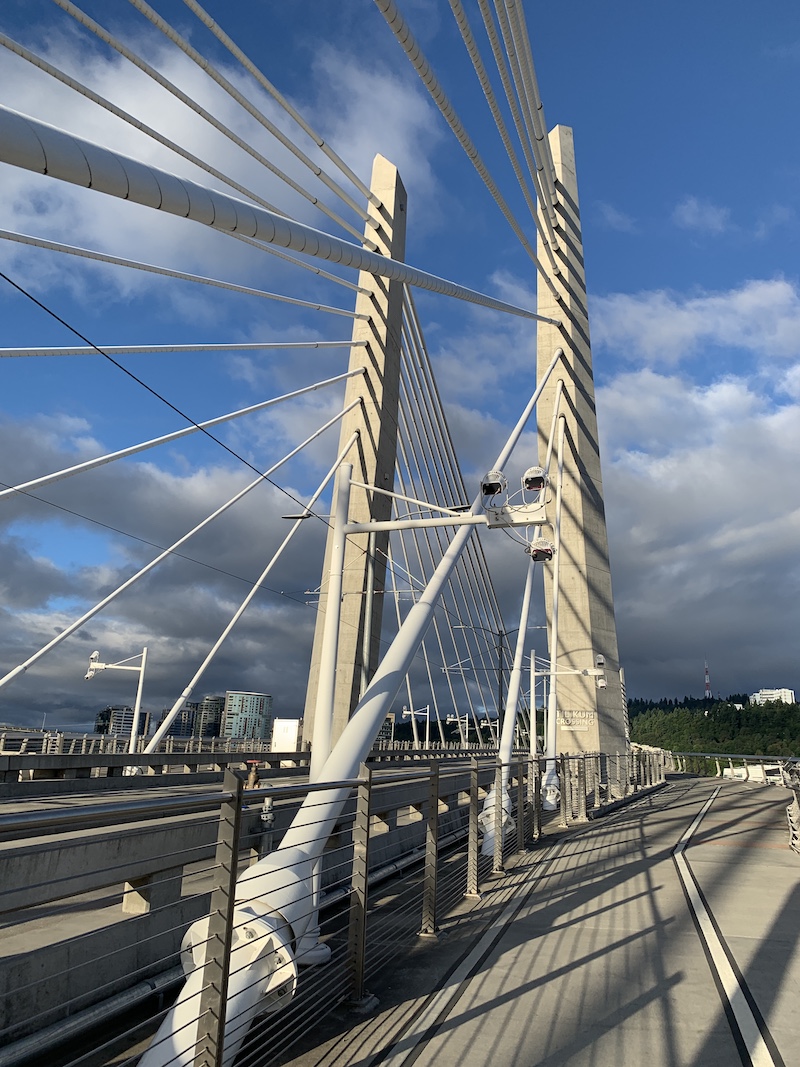 I attended Field Day for the first time today! I joined the Multnomah County ARES team at Willamette Park for the end of the second day.
I took a nice 6.5 mile bike ride down to the park over the Tilikum bridge.
We were using the team call sign W7M, which is probably the only time I'll get to use a 1x1 sign!
I started with the 7-9am logging shift, looking up call signs the operator heard and checking for duplicates, and entering successful contacts into the database.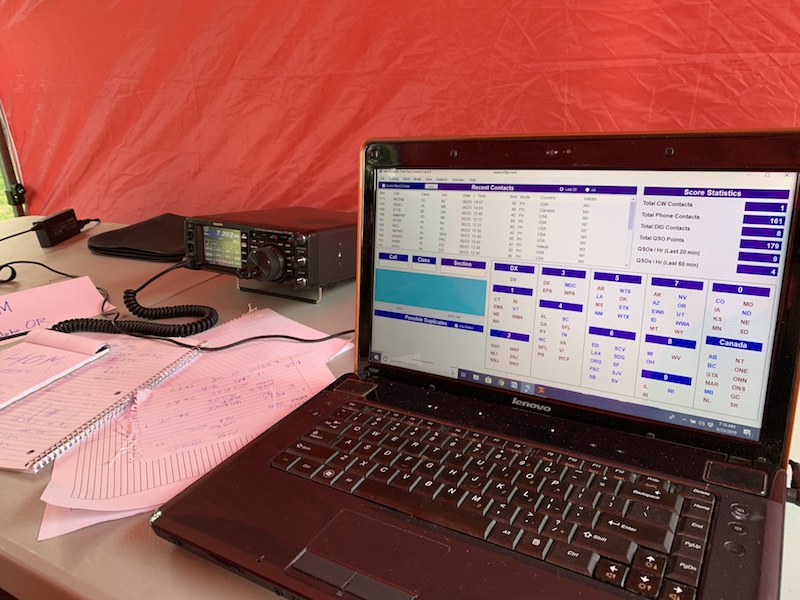 A little before 9am I switched to operating the station. It was pretty fun! The park was kind of close to OPB and other sources of interference, so we had to wait for other stations to call CQ rather than announcing ourselves up front.
I am only a General license, but I was still able to call on these frequencies that would normally require an Expert license because there were some other Expert operators in the tent with me.
Here are all the stations I made contact with. Most of the stations I was able to reach were in California and Canada.
AF7FQ - 2A ID
AJ6FK - 1D SF
W6NCV - 1D SJV
K7MS - 5A SV
N6HC - 5A LA
K7LIX - 2A OR
K6RC - 2E SV
VE7EMR - 2A BC
VE6NQ - 2A AB
W7GRA - 7A OR
VE7CRC - 3A BC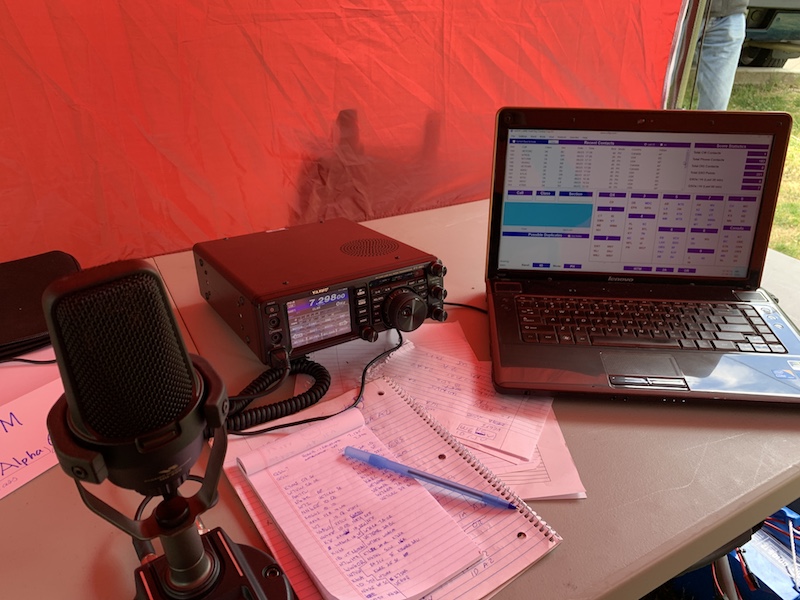 I didn't realize til the very end, but the antenna we were using was strung up between three trees above us. It's kind of hard to see in the picture but look for the thin black wires with the dot in the middle of the sky.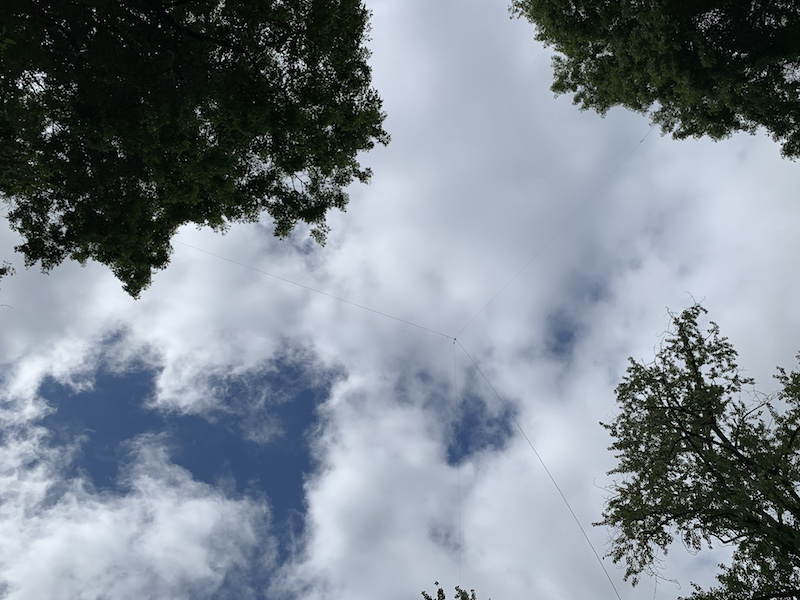 It was a pretty fun morning and I hope I can join again next year!